Results are here>>
Race photos are available here>>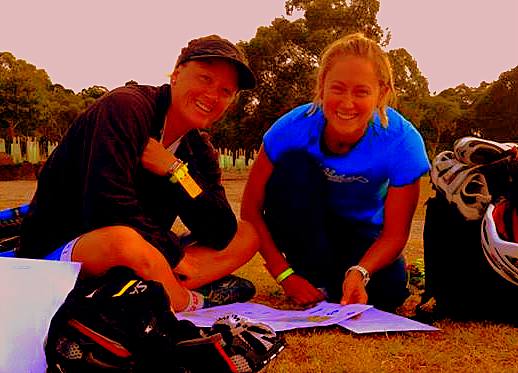 "Adventure Junkies all female Adventure Race" what a great concept. I couldn't miss out on doing this race. What a great idea to get more chicks involved in Adventure racing and in a friendly and fun environment.
I decided to do the race with a friend of mine Sarah who just loves adventure and having a crack. I also thought it was a good idea for me to have someone on my team who knew a little about navigation, as I am hopeless. So Sarah was the girl for the job!!!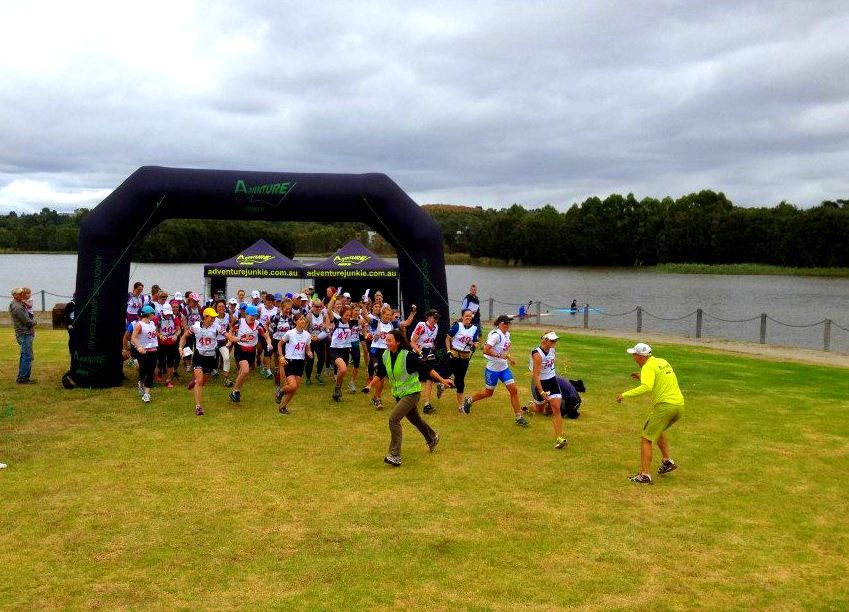 Arriving at the race Saturday morn there were lots of excited and some nervous girls getting ready to set off for a fun morning. Everyone was busy looking at their maps and trying to figure out their plan of attack. It was a perfect morning for a race, with the sun out and hardly a breathe of wind.
Serg and Maria went through the race briefing with everyone and it was time for the gun to go and the race to begin. It was great to see so many girls at the start line ready to go.
The course was set up very well, making it very user friendly for everyone to be able to complete it and have a good time.
The first leg was a run of about 4km with check points to collect along the way. It was a nice run around the Lilydale Lake.
The next leg was a 10km MTB ride, again with many checkpoints to collect along the way. Sarah and I made a small navigational error which put us from 2nd, right to the back of the field. We slowly made our made back up to the field and were able to cheer some of the other teams on along the way.
We then went into a paddle. This was a nice paddle on the lake and 3 checkpoints for us to collect. Unlucky for Sarah and I thinking we had to get them in order, as after the race we found out that wasn't the case and this put us back into 3rd place going into the final run leg.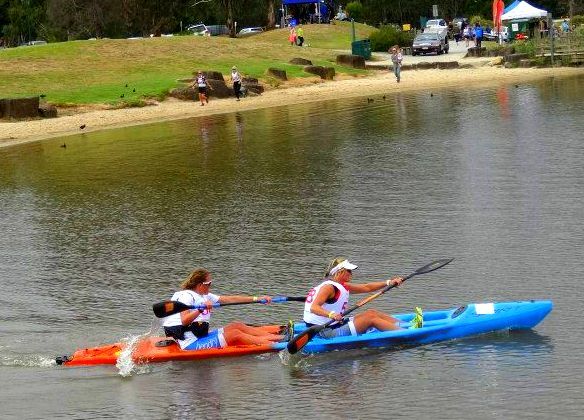 The final leg was a quick run orienteer around the park. We managed to make our way up to second with two checkpoints to go. On the final checkpoint it was then a sprint to the finish line for first place. With a small tussle at the finish line, Sarah and I managed to come away with a winJ
It was great catching up with lots of familiar faces and a great day, with many laughs.
This was a fantastic event run by Serg and Maria from Adventure Junkies and a great way to see more girls getting involved in Adventure Racing.
If you didn't do this one, make sure you don't miss the next as it is a definite must do.