Marina came second in 2013 Women Adventure Race and always up for a challenge when she can find time in her busy family and work schedule. Check out her attitude and advice for the first timers:

1. What's your training schedule?
This year, I'm celebrating 19 years since my first ever expedition race - Eco-Challenge 2000, but now I don't have enough time for proper physical and endurance preparation, so my goal is to have at least 5-7h of training per week.
This includes 1h Orienteering run, 2 days of 2h riding on weekends and at least 3 days of bike commute to work and back (10 km one way). When I have big competition, a month before I'm trying to increase till 10h a week.
2. How do you manage to fit training in?
It is drug for me. I hardly can manage without trainings more than 3 days. I started orienteering when I was 6, so last 34 years it became a lifestyle. I have normally 2 main events a year and it gives me motivation to train and be in good shape to compete with mine main competitors, who are training enough. Trainings are meditation for me, you get rid of problems and negative emotions and stress and always getting new perspective, it balances a life. It connects to fantastic outdoor people, who loves challenge, outdoor, nature, exploring. This gives so much energy!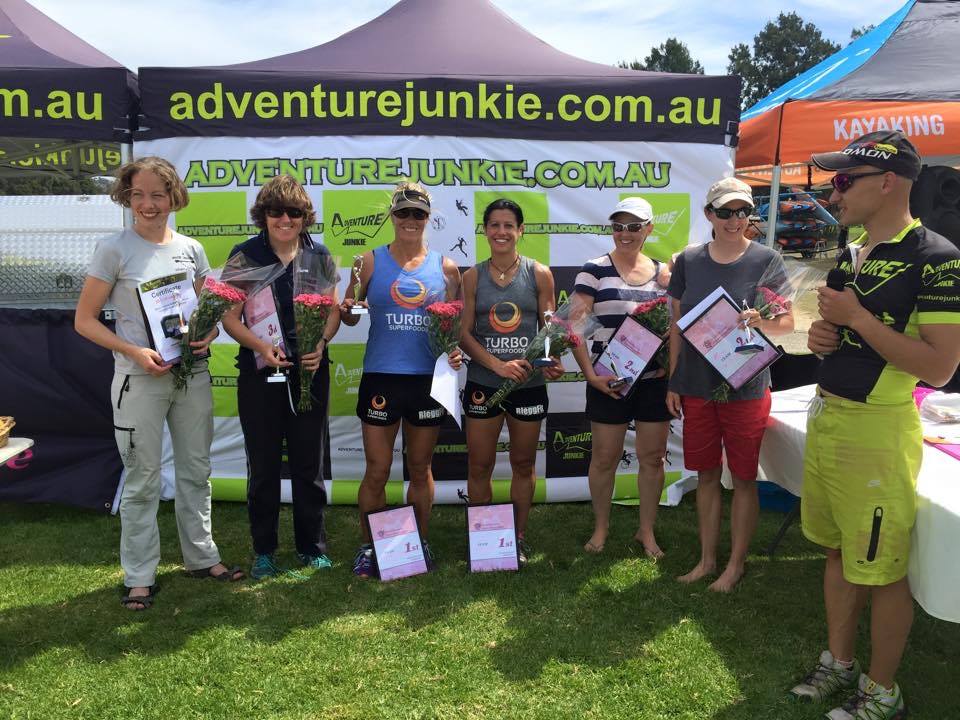 3. What do you consider as your biggest achievement so far?
Last year II turned 40 and moved to Masters category and went to my first World Masters in MTB orienteering in Hungary 2018. I was really proud to secure my first Gold Medal in W40 competing with the best European riders.
But more than that I 'm the most excited about my kids getting into my lifestyle and enjoying racing as well- this year Ariadna (9yo) got really excited about orienteering and won her first ACT Orienteering Schools Champ and both Ariadna and Veronika took part in their first ever Adventure Junkie East Gippsland Kids Challenge, they loved it and can't wait for the next one. Fedor, my husband loves AR too, so our dream is to do Adventure Junkie Adventure Race in our family team of 4 and possibly win:)!

4. Give us top-5 navigational tips for the Women Only Adventure Race?
Check how many checkpoints do you have to find and in which order they have to be collected.
Get a compass and a mapboard and learn how to use them. At least one person in a team.
Don't run or ride faster than your head thinks. Make a decision where to go, be confident, then go.
Don't be afraid to get a little bit lost, even the best of us do get lost. Ask your team mate for help and support if you need to.
Set up a motivating goal - to find all controls, to get into 75% of the best teams, to smile at the finish line, to learn a new skill, to support your team mate.